---
California Marriage License Information
Legal information that you need to know before getting married in California.
---
---
Dating & Marriage from a Kids' Perspective
---
---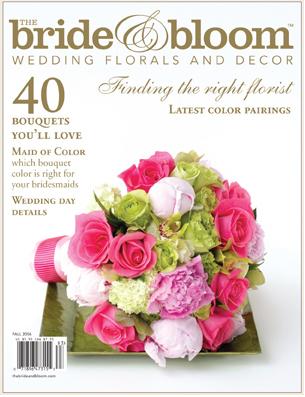 Kate is a featured coordinator in the magazine
Your wedding day. You dream of the perfect event. You want to create a memory that you will cherish and everyone will remember. You want it to be....... A WORK OF ART.
Planning the signature wedding should not be a daunting task, but an adventure that we share. My exhaustive research has harvested a wonder of unique possibilities and creative professionals who will enthusiastically realize your vision.
Explore the traditions of your heritage. Consider the ultimate destination as your venue. Does your imagination crave the lavish, elegant, intimate or casual approach? Are you old-fashioned or trendy? The possibilities are endless.
Allow me to guide you through the process of selection to the destination of your perfect day.
I provide the attention to detail and manage the stress of planning so that you are able to enjoy the magic of the moment with your groom and guests. Handling the unforeseen is my forte'.
Treasure the process. Treasure the day.
---
Take a peek at one of our latest weddings.
---
You've found the perfect dress. Complete your bridal image with the perfect veil.
---
Some elements to consider.
---
Alternatives to the Guest Book
Not merely a duplication of your guest list, alternatives to the guest book allow your friends and family to personalize their involvement in your celebration and create a special memory of your wedding day.
---